Vineyard Suite
Isn't it appropriate to find a Vineyard Suite in our California Wine Country bed and breakfast? These luxurious accommodations feature several shades of green and creamy yellow to give the suite the colors of its namesake. The green compliments the heritage oak just outside which we couldn't bear to cut down during house placement and construction.
This room features a unique step-up arched entry to the romantic bedroom area where lavender and lilac colors offer a romantic niche. The skylight over the bed lets you star gaze or when opened, have fresh pine scented cool air all night.
The suite's sitting area features oversized chairs. Enjoy some popcorn while watching HD DirecTV or a DVD, in front of the see-through fireplace. Savor your favorite wines at the intimate wine-bar. Of course, all the amenities mentioned on the Rooms and Rates page are found in the Vineyard Suite.
A full-body shower we've lovingly dubbed the "human car wash" is the focal point of the large bathroom. Microfiber robes help you stay warm and cozy after bathing. Have an early morning mug of coffee at the "Vineyard" bistro table before going to the dining room for our hot buffet breakfast.
$225/night Friday & Saturday
$180/night Sunday thru Thursday
Rate is based on double occupancy
The Vineyard Suite is designed to accommodate 2 guests
No pets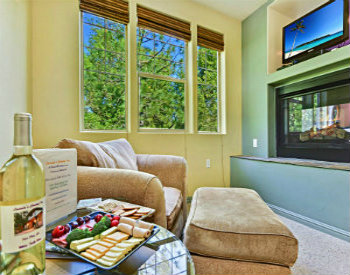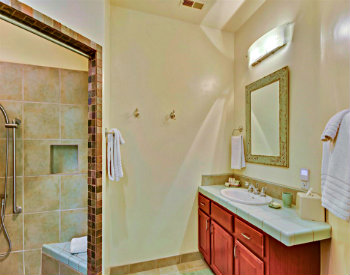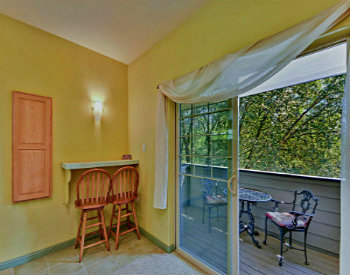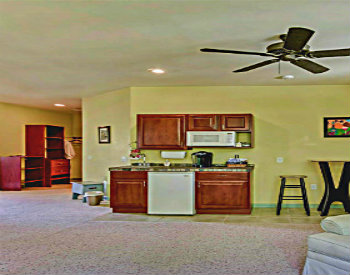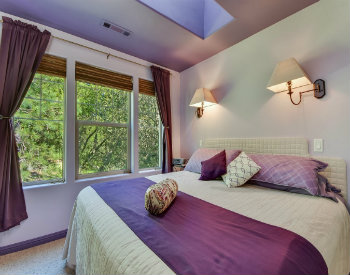 << Previous Room | Next Room >> | View All Rooms | Book Now